Wind Residences: The Perfect Tagaytay Address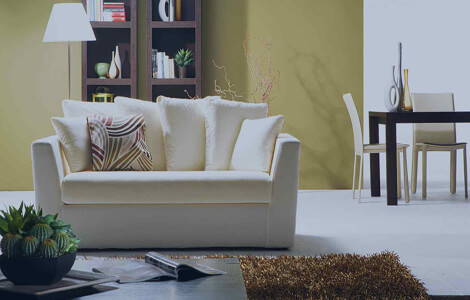 Why would you spend just a few hours in Tagaytay when you can own a vacation home in the country's second summer capital? Wind Residences, another premier development by SMDC, offers a lucrative property investment for all. It can be your new home away from Manila's crowded roads, humid air, and stressful days. With its grand view and impressive amenities and facilities, a trip to Tagaytay becomes a real vacation.
Composed of 10 towers, Wind Residences is an iconic sight in the cool city of Tagaytay. There will be five 20-storey buildings while the other five towers have 10 floors each. Designed to complement the beautiful landscape, Wind Residences offers amenities and facilities to rival five-star hotels.

Hotel-Inspired Home
Wind Residences is a hotel-inspired home complete with all the amenities you can expect from a high-class establishment. Just like what you would expect from a hotel, there's a lobby where guests are entertained. The building is also safe and well-secured. The building is equipped with alarm systems and automatic fire detection. With this, you can put your mind at ease and simply bask in the beauty of the environment and the building's awesome facilities.
Wind Residences is a 20-storey midrise vertical development which offers a breathtaking view of Taal Lake. To ensure the convenience of all residents, at least three elevators service each tower. Even if you have a perfect view of Manila's cityscape from your home in the metropolis, there's still something majestic about the natural sights in Tagaytay. Plus, the air is better in this part of Luzon.
For those who prefer to just enjoy the view and stay home, there are cafes and restaurants in or close to Wind Residences. Hungry residents can grab a bite or buy a cup of their favorite caffeinated beverage without going too far. There's also a mall and a market close to the building.
Staying in Wind Residences is just like being in a hotel. You can bring out the kiddos or your gang and have fun without leaving the building. You have access to an outdoor pool and the building has a sun deck. You can also take in the awesome views from the balcony. If you've had your fill of the view, you can enjoy a game of badminton or play pool. There's also a tennis court, a badminton court, and a jogging path for those who want to get some exercise while enjoying the cool air in Tagaytay.

Stress-Free Getaway
Tagaytay has always been a popular destination. It's not surprising why families organize overnight trips during weekends and long vacations. Located just 59 kilometers from Metro Manila, Tagaytay is one place you can run to when you need a breather or a break from the heat of your urban dwelling. Given the popularity of the area, finding affordable accommodations to suit your needs can be a challenge especially for spontaneous trips. Renting out a room several times a month can be expensive too!
Instead of worrying where to sleep in Tagaytay, you can put your mind at ease by owning one of the units in Wind Residences. By having your own vacation home in Tagaytay, you can go out for a drive anytime without worrying about a thing. Plus, you can always bring family and friends to Tagaytay without worrying about accommodations. There are a lot of free places to visit in Tagaytay and Wind Residences has a recreation room and many great amenities to fill your hours. Think about the savings for family trips and get-togethers. Going on a vacation even on a tight budget will not be a problem.

Proximity to Local Attractions
From Manila you can reach Wind Residences in about an hour. This place is one amazing living space –the number of facilities in the building is all designed to spoil residents and transients. This top-rated accommodation in Tagaytay is also a great place due to how close it is to everything.
Wind Residences is surrounded by three major highways, namely, Mahogany, Aguinaldo Highway, and Ipil Road. The building is also pretty close to the Rotunda –which is a popular drop-off point for commuters. Whether you have a car or you would rather commute, getting to and from Wind Residences is not a problem at all.
Given how popular Tagaytay is, there are a lot of attractions in the city. Skyranch, where you can enjoy different rides, is close to Wind Residences. For those who want to be in a bigger amusement park, Enchanted Kingdom in Laguna is another option. People's Park in the Sky, Picnic Grove, and Taal Lake is just a short ride away. Whether you love the traditional picnic or you want to go boating to see Taal Volcano closer, you will surely enjoy the sights in Tagaytay. Foodies who are looking for delicious fare would also appreciate the flavors and the price of food in the city.
Bonus Tip: For affordable eats, go to Mahogany Market to eat bulalo and fried tawilis. Some people drive from Manila to Tagaytay just to eat bulalo in the market.

Rewarding Investment
More than just a symbol of your success, an upscale home in Tagaytay is also a great investment. If you have a good eye for properties –Wind Residences will be on your radar. Commercial districts in Cavite and Laguna are booming. With more companies opening its doors in the aforementioned areas, a property in Tagaytay becomes even more valuable.
Whether you plan to live in Tagaytay and live like you are on a vacation every day or buy a vacation home, Wind Residences offers impressive returns. Tourists are sure to flock Tagaytay. Recognized to be one of the best places to stay in town, renting out units in Wind Residences can be an additional source of income.
In an age where you can rent out your own units conveniently, a unit in one of the most accessible and beautiful parts of Tagaytay is a great property to invest in. On top of that, you will always have a place to run to when life in Metro Manila becomes too suffocating.